Recently, I was honored to be featured in a Story Monsters Ink 'Book Briefs Author Spotlight'. I had a lot of fun doing this interview! The answers to questions like these aren't something that most authors think about everyday, but I think they're really worth pondering if we want to judge how far we've come in our writing and publishing journey, and if we want to figure out what to do next. Here's a sample from the interview below. The rest can be found here.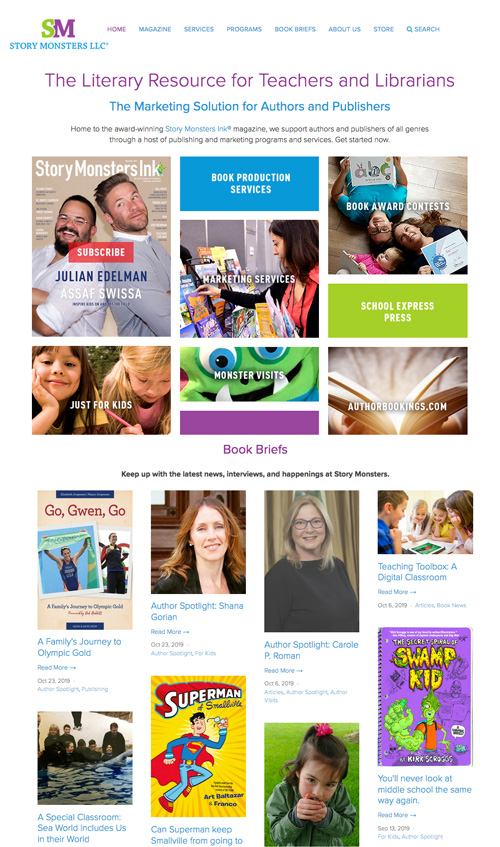 Author Spotlight: Shana Gorian
What were some of your favorite authors and books?
Some of my favorite books as a child, in no particular order, were Alexander and the Terrible, Horrible, No Good, Very Bad Day by Judith Viorst, The Black Stallion by Walter Farley, Otherwise Known As Sheila the Great by Judy Blume, The Littles series by John Peterson, The Cricket in Times Square by George Selden, The Giving Tree by Shel Silverstein, and The Black Cauldron by Lloyd Alexander.
What do you like best about writing?
I like that it gives me something positive to contribute to a child's life. I also like the freedom of writing fiction—you can create a whole new world of any sort and make things turn out however you want! What other job lets you do that? I also love attempting the mastery of it—writers can always, always get better at what they're doing and I feel like I'm always making progress in little ways, with a greater goal in sight.
What do you find the most challenging about writing?
How much time it takes to write a great story! It really takes a great deal of time and great focus. And even just reaching that focused state each day takes a lot of time!
What makes a good story?
For a children's novel, I think several things are required to make a good story. 1. A main character that deserves the reader's admiration, yet isn't perfect so that he or she is relatable and real. 2. A difficult problem with a clear motivation to solve it. 3. A dramatic build in tension. 4. A happy ending that ties up all the loose strings.
Continue reading the interview here on Story Monsters Ink's site.